Local Engagement
Contributing to society and the environment
Our Goal
At Aquila Clean Energy, we believe that our long-term success depends on an ongoing integration of ESG principles into all aspects of our business.
An important part of our sustainability strategy is our local engagement. We "think global, act local" and implement sustainability initiatives in the areas surrounding our projects in order to create further value.
HOW DO WE REACH OUR GOAL?
In addition to the direct results of generating clean energy, at Aquila Clean Energy we aim to further enhance the value of our projects through an early dialogue with local stakeholders. Depending on the project, the generation of local social value, environmental protection and/or education are just some of the possibilities.
By embarking on an early dialogue with local stakeholders and conducting social and environmental impact studies, strategies and initiatives can be designed specifically for a particular project.
Please see a selection of the initiatives facilitated by Aquila Clean Energy in Spain below.
LA CABRITA – SUPPORTING THE RESTORATION OF A LOCAL HISTORIC LANDMARK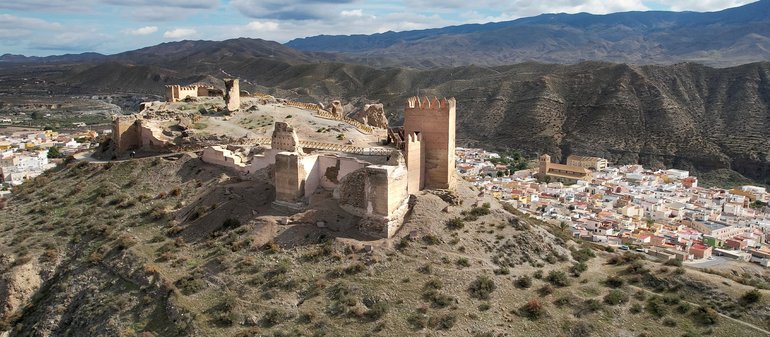 In the Tabernas Desert in the south of Spain, Aquila Clean Energy has developed a large solar PV park called "La Cabrita".
Located nearby, in what is said to be the only desert in Europe, the Castillo de Tabernas is a local historical landmark, which was initially built in the 11th century and declared as an Asset of Cultural Interest in 1985.
In close cooperation with the local authorities, Aquila Clean Energy Spain is now contributing to the restoration of this Hispanic-Muslim fortress.
Our aim is to create value by supporting the maintenance of this historic landmark for the benefit of the local community.
LA CABRITA – LOCAL TRAINING DAY ON PHOTOVOLTAIC ENERGY WITH PUPILS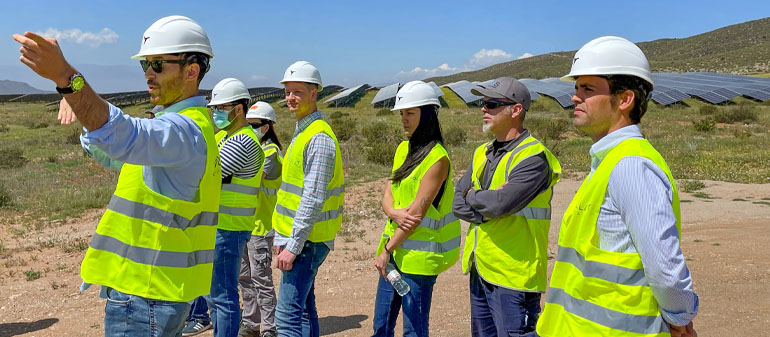 At the PV plant "La Cabrita" in the south of Spain, Aquila Clean Energy organised a conducted tour of the facility for young people.
The event was organised in collaboration with the Tabernas Town Council and attended by Mr. José Díaz Ibáñez, Mayor of Tabernas.
Over the course of the day, students of the third and fourth grades of Manuel de Góngora School had the chance to learn more about renewable energies and associated career opportunities.
This is another example of how we act to create value by strengthening collaboration with the community to help further the development of a local area.